IN RECENT YEARS, RICCI HAD BEEN PERFORMING IN A TOURING TRIBUTE SHOW TO HIS FAMOUS FATHER. IN THE 1970'S, HE RELEASED THE SINGLE "STOP, LOOK AROUND" AND ALBUM "BEACHED", COLLABORATING WITH CARL WILSON OF THE BEACH BOYS, WHO PRODUCED THE ALBUM AND WOULD LATER BECOME HIS BROTHER-IN-LAW.
RICCI PERFORMED AT THE MGM GRAND HOTEL IN LAS VEGAS AND OTHER CLUBS IN THE 1990'S WITH DESI ARNAZ, JR. AND BILLY HINSCHE, TAKING THE PLACE OF HIS LATE BROTHER DEAN PAUL, WHO IN THE 1970'S HAD FORMED A SUCCESSFUL ROCK BAND CALLED "DINO, DESI AND BILLY" WITH THE OTHERS.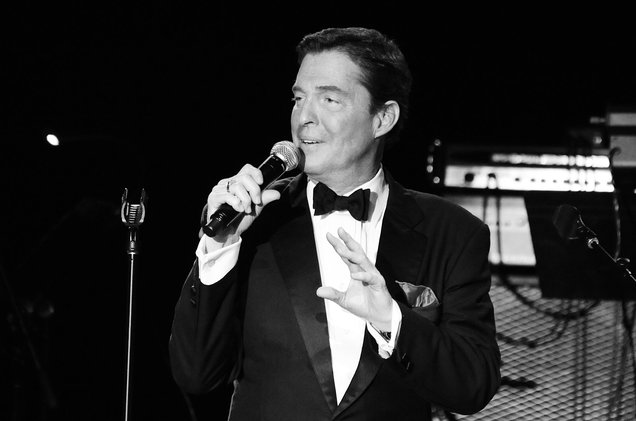 MARTIN AUTHORED A 2002 BOOK, "THAT'S AMORE," ABOUT GROWING UP IN BEVERLY HILLS, CALIFORNIA, AS PART OF HIS LARGE COLORFUL FAMILY. IN THE MEMOIR, HE RECALLED A PARTY THAT WAS THROWN AT HIS FAMILY'S HOME FOR HIS 21ST BIRTHDAY THAT WAS ATTENDED BY, AMONG OTHERS, JOHN LENNON, RINGO STARR, ELIZABETH TAYLOR, DAVID BOWIE AND ELTON JOHN.
RICCI MARTIN WAS BORN ON SEPTEMBER 20, 1953. DIVORCED, HE IS SURVIVED BY THREE DAUGHTERS, PEPPER, MONTANA AND RIO; BY HIS MOTHER, JEANNE MARTIN, OLDER BROTHER CRAIG AND FOUR SISTERS, GAIL, DEANA, GINA AND SASHA.
"RICCI MARTIN WAS ALWAYS THERE FOR HIS FANS, HIS FRIENDS AND FANS OF HIS FAMOUS DAD. HE LOVED PEOPLE AND ALWAYS ENGAGED EVERYONE WITH A FRIENDLY SMILE AND A LISTENING EAR. "
"EVERY TIME WE WOULD TALK, HE WOULD ALWAYS MENTION HIS THREE DAUGHTERS AND HOW PROUD HE WAS OF THEM... THE NEWS OF RICCI'S PASSING IS HARD TO COMPREHEND. I WILL TRULY MISS HIM SO MUCH."
- NEIL DANIELS (DMFC PRESIDENT)